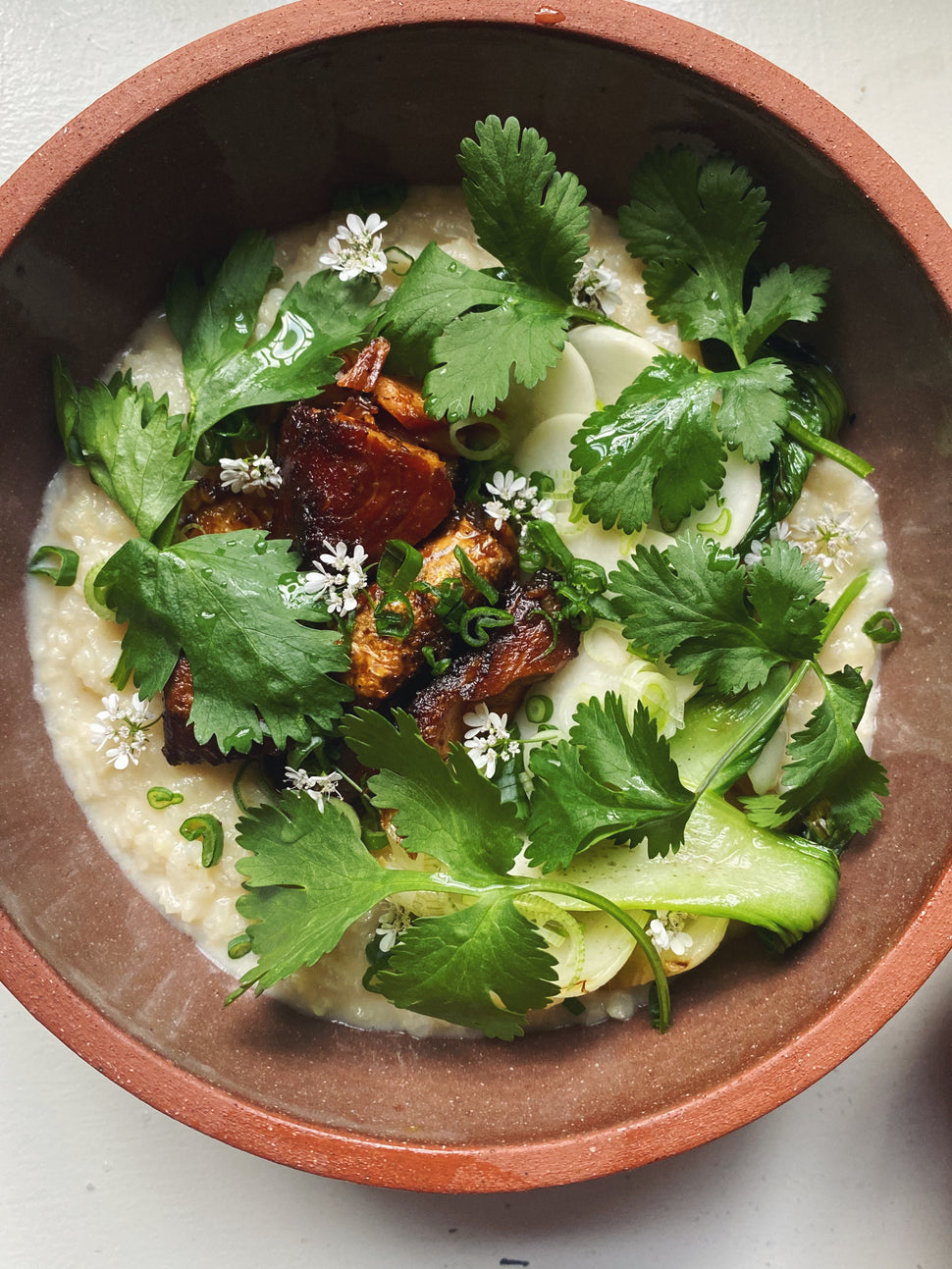 Recipes
Ginger Congee with Chili Crispy Salmon and Seasonal Vegetables
Recipe by Vilda Gonzalez
2
servings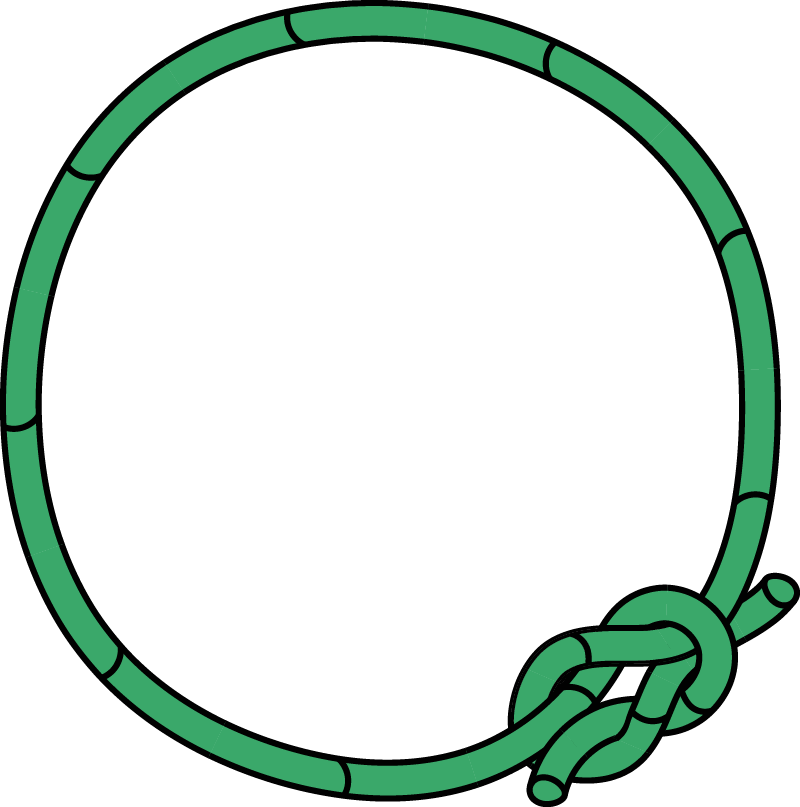 Ginger Congee with Chili Crispy Salmon and Seasonal Vegetables
Congee is a traditional Chinese rice porridge, often cooked low and slow in a savory broth till it reaches a soft, silky, and soupy consistency. The objective is for the congee to be well seasoned but neutral enough to welcome any matter of toppings. In this rendition, short grain rice is cooked with coconut milk, ginger and roasted beef broth. It's then topped with seared chili crisp salmon, shaved hakurei turnips, bok choy, lots of cilantro and lime. This recipe is designed to feed 2 people well, with enough leftover congee for both of you to have a nourishing breakfast on the ready. 
INGREDIENTS:
For the Congee:
1 cup white rice, preferably an organically grown heirloom varietal*
1 quart beef bone broth (dashi, chicken broth, or mushroom broth would all also work well)
1 can full fat coconut milk 
1 medium shallot, minced
3 tablespoons grated ginger 
1 tsp coconut oil
1 tbsp sea salt*
For the toppings:
2 tins Fishwife x Fly By Jing chili crisp salmon 
2 heads bok choy, leaves separated from the core 
1 lime 
1 tsp coconut oil
Splash of soy sauce 
Splash of sesame oil 
Handful of thinly shaved turnips or radishes 
Cilantro to garnish 
DIRECTIONS:
For the congee:
Heat a medium sized saucepan over medium heat. Add coconut oil, swirl to coat, then add the shallots. Stir to coat and season with a pinch of salt. Cook till translucent and aromatic, about 3 minutes. 
Add the grated ginger and stir well to incorporate. Add the rice, coating it thoroughly in the shallot and ginger mixture and allow to cook for another minute. 
Add beef broth, coconut milk, and salt. At first glance it will look like an impossible amount of liquid to rice, but have faith! Rice is a thirsty grain and will drink the liquid right up. Bring the mixture to a gentle boil, then immediately lower the heat down to a simmer. Cook low and slow for 30-45 minutes, stirring every 5-10 minutes or so, until the congee reaches the consistency of a soupy porridge. The rice should be quite soft. If you plan on making this ahead of time, make sure to have an extra splash of broth and coconut milk on hand. Similarly to risotto, the congee will thicken significantly after sitting. Simply add enough liquid when reheating to bring it back to your desired consistency. 
For the salmon:
Heat a small non-stick or carbon steel frying pan over medium-high heat. Add the salmon straight from the can, breaking the larger pieces down a bit with a fork. Let this sizzle till the salmon is warmed through and starting to gently crisp around the edges. 
For the bok choy:
Heat a large frying pan over high heat. Add a tsp of coconut oil, swirl to coat the pan, then add the bok choy leaves. Season with a sprinkle of salt. Toss the pan every 30 seconds or so. You want the leaves to simultaneously wilt and char, but don't want to cook them into oblivion. Cook till the green part of the leaves have softened, there's a nice browning on every leaf, and the white base is just tender enough to bite through. Take off the heat and season with a glug of soy sauce, a splash of sesame oil, and a good squeeze of lime. 
For the assembly:
Add a heaping cup of congee to each bowl. Top with the bok choy, shaved turnips, seared salmon, and lots of cilantro. Finish with a good squeeze of lime. 
*Koda Farms and Anson Mills are excellent sources for superior quality rice grown from heirloom seeds. 
*Depending on the salt content of your chosen broth, you may need less or more salt. If you are using a broth that is already seasoned, I recommend starting with 2 tsp of salt and gradually increasing the seasoning until it tastes delicious.