Free shipping for orders over $100!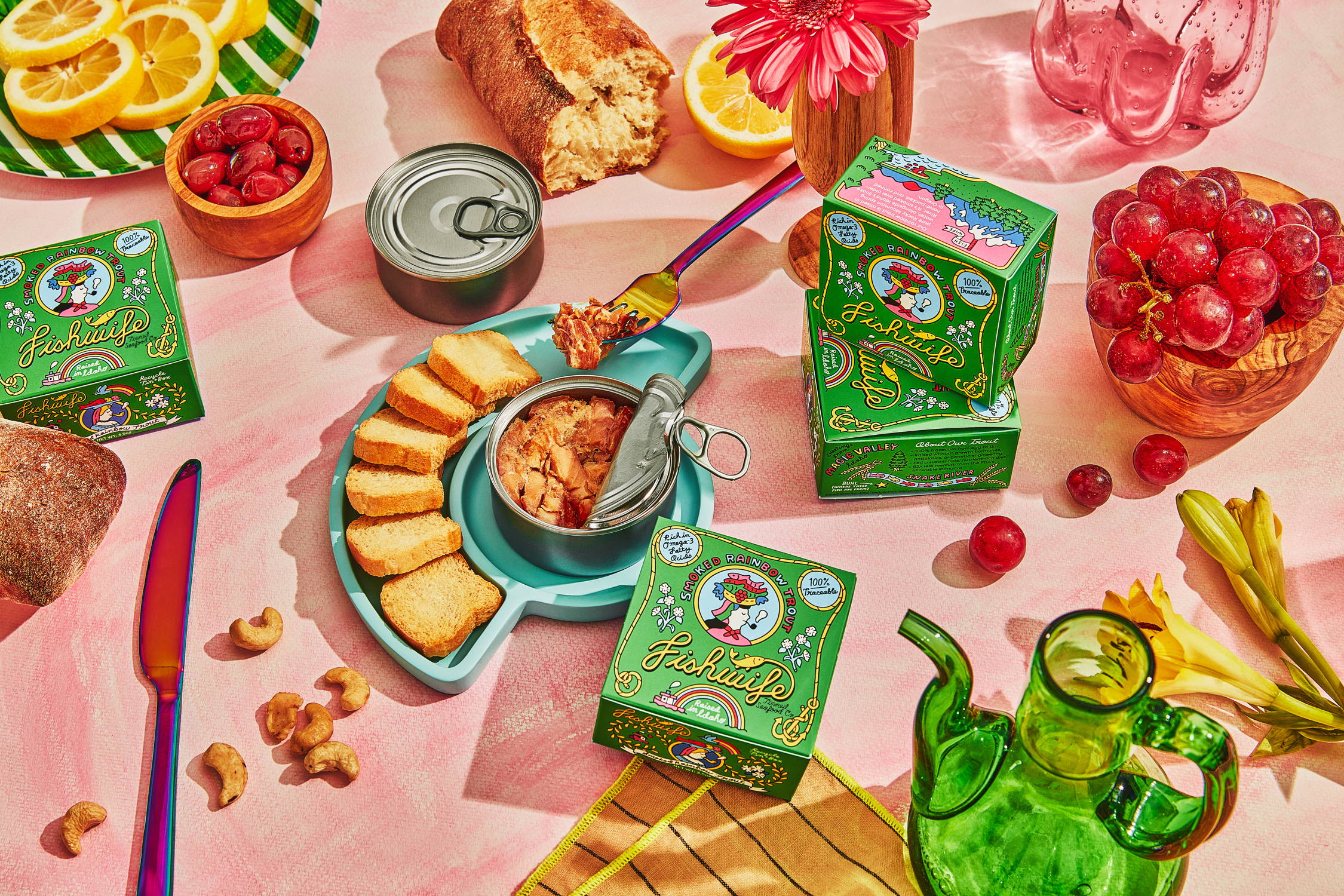 The term "Fishwife" dates back to the 16th century, and originally referred to the daughters or wives of fishermen who sold fish at the market.

The term gradually evolved into gendered insult for women who were brash, foul-mouthed, and brassy. We relate.
Our mission is to make ethically-sourced, premium, and delicious tinned seafood a staple in every American cupboard.

We currently work with small boat fisherfolk, sustainable aquaculture farms, and microcanneries on the Pacific coast and in Idaho to bring the vibrance of conservas culture to the American table.

Tinned sustainably fished or farmed seafood is an ethical, healthy, convenient, and delicious seafood choice.

Rainbow trout, albacore tuna, and salmon are protein-packed, high in vitamins and minerals and rich in fatty acids.