Free shipping on orders over $50!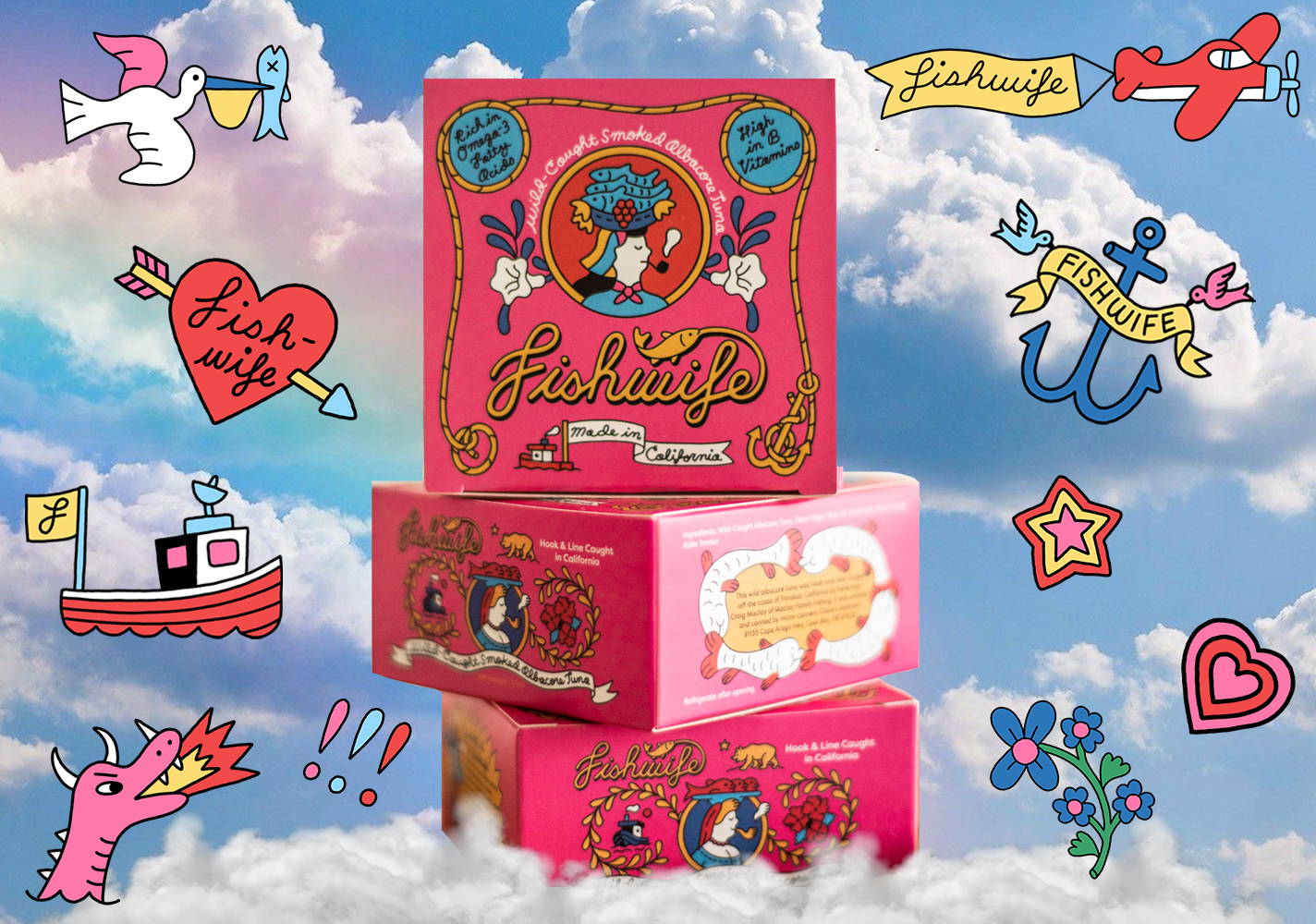 The term "Fishwife" dates back to the 18th century, and originally referred to the daughters or wives of fishermen who sold fish at the market.

The term gradually evolved into gendered insult for women who were brash, foul-mouthed, and brassy. We relate.
Our mission is to make ethically-sourced, premium, and delicious tinned seafood a staple in every American cupboard.

We work with small boat fisherpeople and micro canneries on the West Coast and Galicia, Spain to bring premium tinned seafood to you.



Questions? Press inquiries? Retail?

Email us at hello@eatfishwife.com

Sustainably fished or farmed seafood are an ethical and healthy seafood choice.

Salmon, tuna, trout, sardines, and mussels are protein-packed, high in vitamins and minerals and rich in fatty acids.


Hi, we're Becca Millstein and Caroline Goldfarb.

We started Fishwife because we love tinned seafood more than anything, and have a sneaking feeling that you do too. We're so excited to dive in, and would love nothing more than to have you along for the ride.

❤️🐟
Becca & Caroline