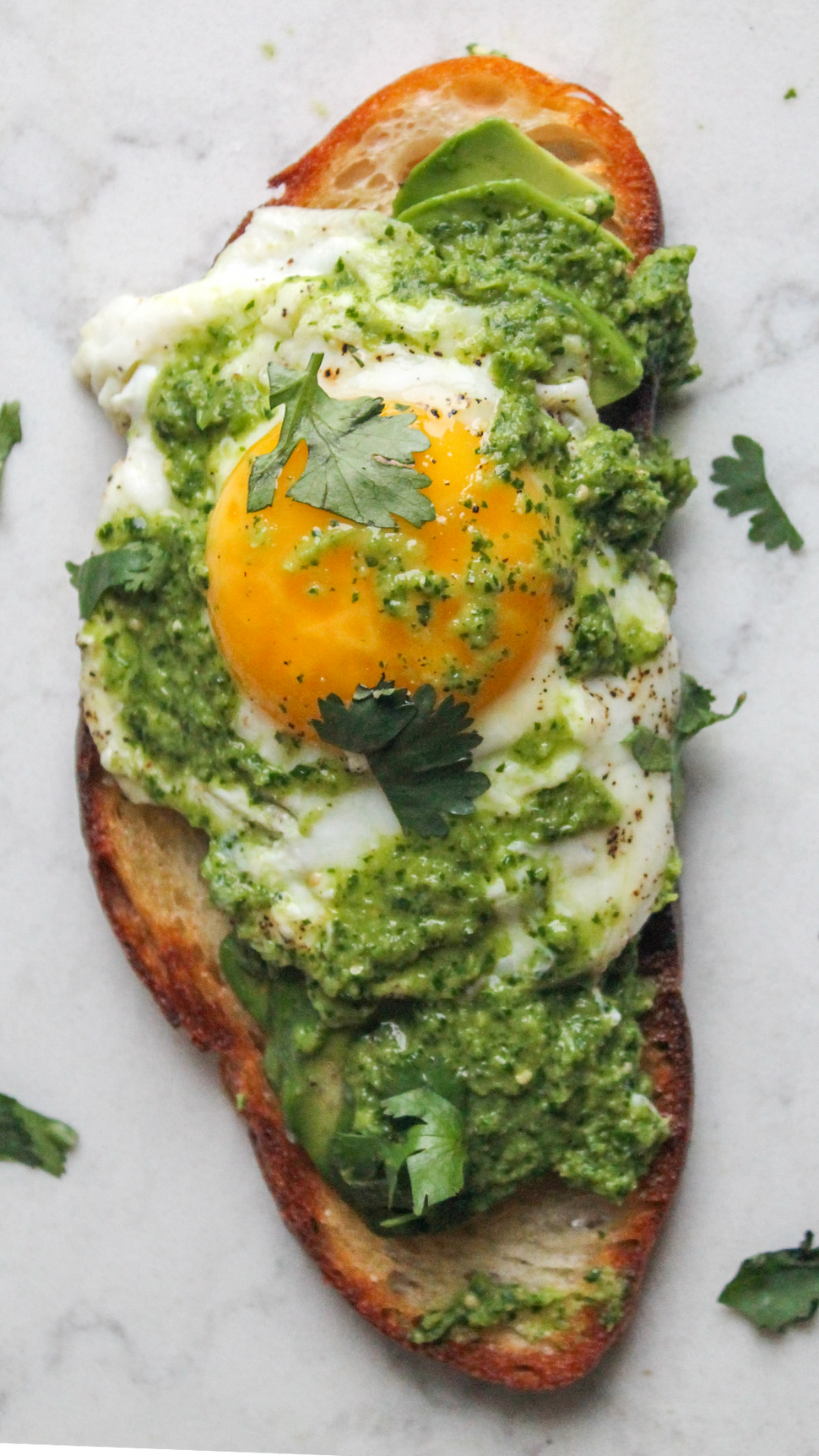 Recipes
Avocado toast with a fried egg and tomatillo salsa verde with hot pepper sardines
Recipe by Abby Harris-Shea
Avocado toast with a fried egg and tomatillo salsa verde with hot pepper sardines
The salsa:
The Juice of half a lime
A few scallions
1 garlic clove
4 tomatillos, husked and quartered
Pinch of flaky sea salt
1/4 cup olive oil
1 small shallot
1 Fishwife hot pepper sardine
Handful of cilantro
The rest:
1 egg
1/2 an avocado
Bread of choice
1 tbsp butter
Olive oil
Step 1: Make salsa by combing all ingredients in a food processor or immersion blender. Blend until smooth. Season to taste.
Step 2: Add butter to a skillet and crack and egg in the middle. Season with salt and pepper. Cook however you like your eggs and then remove from pan.
Step 3: Coat bread in olive oil and cook in same skillet for 2-3 min per side.
Step 4: Slice avocado and add to bread. Add egg and drizzle with salsa. Enjoy!